As a contract studio artist at GSD&M, I aided the studio art team in mainly production work for clients ranging from Popeyes to the U.S. Air Force.
I designed banner ads, pitch decks, animations/GIFs and more on a daily basis.
ANIMATIONS:
This year, I taught myself Adobe After Effects so that I could create animations should a project call for it. Here are a couple of animated videos I've created in After Effects for social media use and email campaigns -- they have been converted to GIFs in Photoshop for display here.
PITCH DECK:
Below is an excerpt of a pitch deck for Good Year that I helped piece together. I regularly create decks for client presentations, often working off of templates created within the agency but always having to adhere to each brand's strict brand guidelines.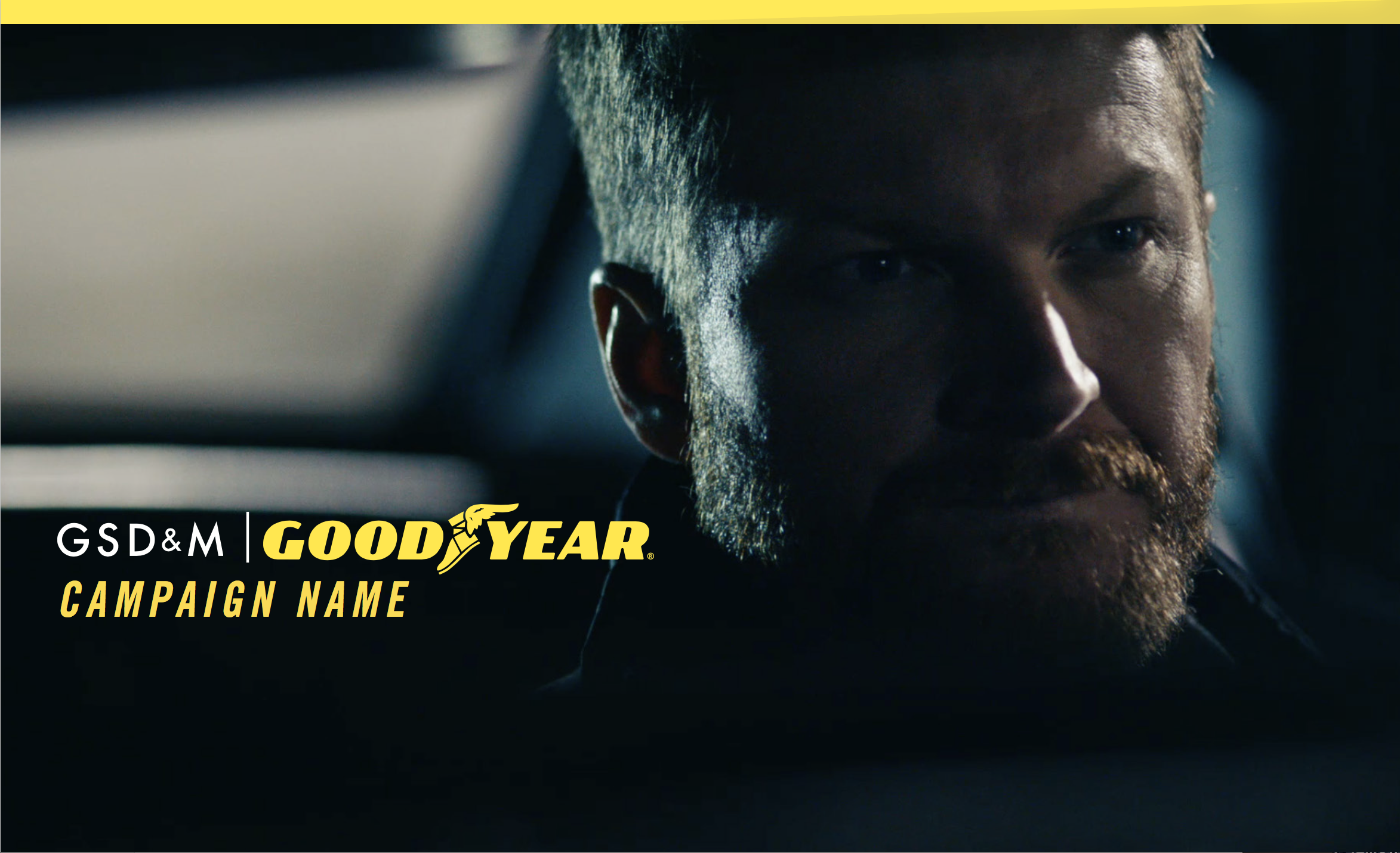 BANNERS:
Oftentimes I am asked to mock up banners for clients to go into pitch decks -- if those digital ads are approved, the studio team is sometimes tasked with creating the final products. Below are examples of banners created for clients for a variety of uses.
These John Deere frames were created to aid our Development team in animating some digital banner ads.
This 728x90 banner was created as part of a series of multiple sized banners for Northwestern Mutual.
These Food Lion ads were the 2 concepts created as part of a holiday campaign -- i was tasked with created size variations for use across the web.
Above are 2 web banners created for use by Popeyes on their social media channels.
These two Hilton ads were created to use across the various Hilton brands for cross promotion.
I helped take this concept from an Art Director and create over 36 comps for different variations of this campaign to give to our Development team to create dynamic ads.
EMAIL:
I was often tasked with aiding the UX Design team with creating email campaigns for clients -- one of my longest spanning projects was helping in concepting and designing emails for LEE Jeans' monthly email campaigns.
GIFS:
These GIFs were created in Adobe photoshop for Lee Jeans and John Deere. They are only a few examples of countless GIFs I've created for the Studio Art team at GSD&M.
Here is a concept design for a Popeyes snapchat filter for a pitch regarding National Fried Chicken Day in August.